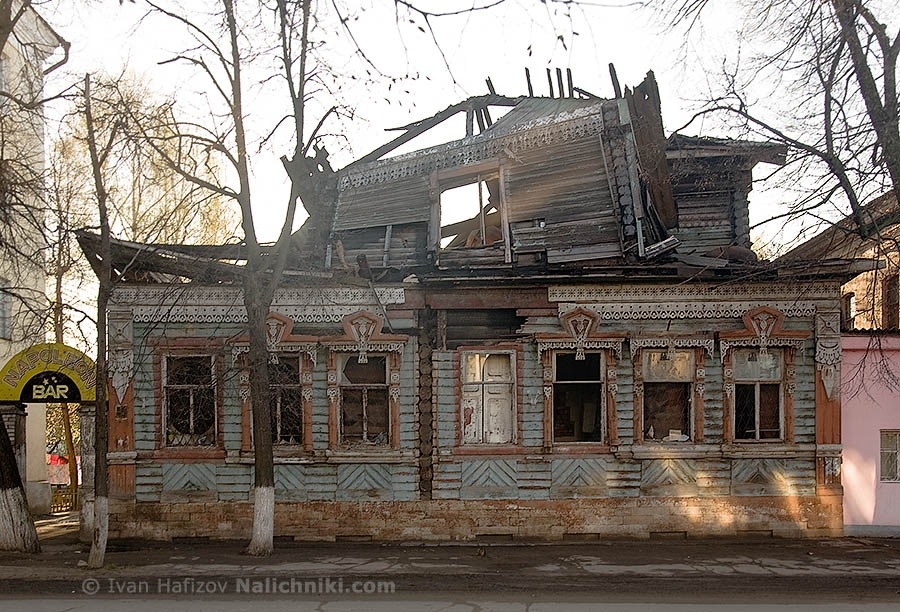 If it was not for its history, this dilapidated house could be just one more reminder on the wooden architecture epoch.
The house was owned by Ivan Treumov, an offspring of rich peasants from the village of Fedulovo near the town of Kovrov, a founder and an owner of two weaving mills, the richest person in late XIX century Kovrov, said to be a millionaire, an elected head of the town, and a merchant of the top guild.
I took this photo as long ago as in 2007. Now the upper floor of this house has collapsed and its windows are covered with tin plates.
And its window frames have been  lost
Эта запись также доступна на: Russian