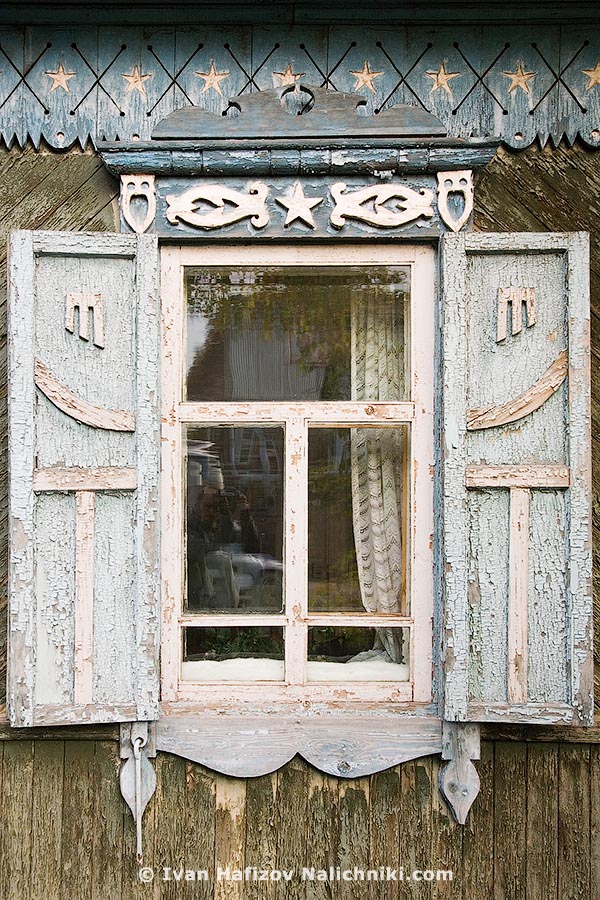 Yesterday I received a rebuke for switching to wooden houses instead of window frames. It is not that I find it fair but let me speak a bit in my defense.
Window frames were, are and will always be in the focus of my attention. Yet, some houses like that one from
the previous post, have such a fascinating story that I just cannot wait to unfold it!
And then, every day I tell about some interesting piece, and if I am fortunate enough to dig up a curious photo of a wooden house, a balcony, a banister or any other element – why not show them off?
Just look at what I have for today, this window frame from Krasnoyarsk. Have you noticed fishes at its top?
Эта запись также доступна на: Russian