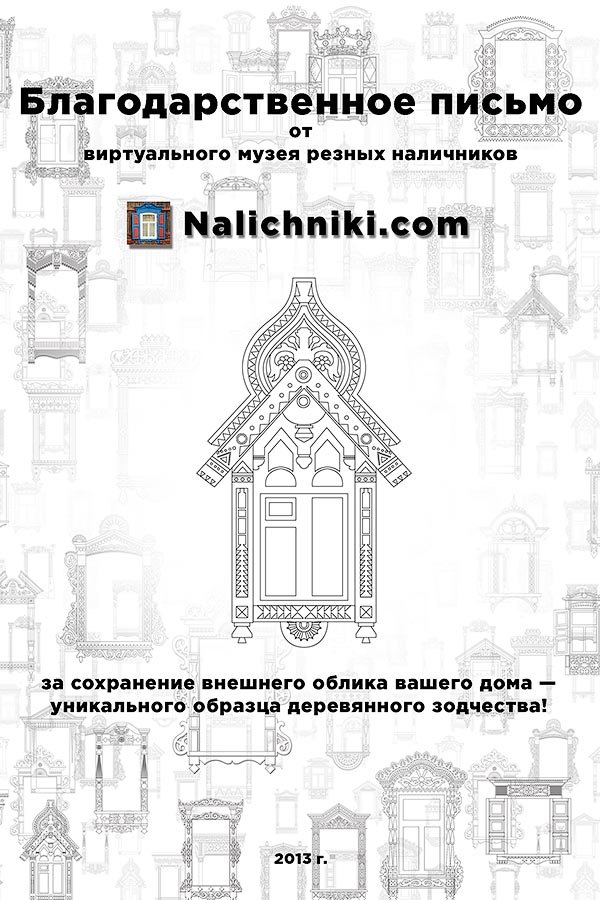 Among my stories of nice-looking houses and their pictures, I almost forgot that the most unique event certainly worth mentioning has happened just recently. Aleksandr Solovyov and me handed this letter to the owners of a beautiful house in Ryazan.
.
It all began when Aleksandr wrote that a wooden house of exceptional beauty built in the late XIX century and photographed by me in 2007, , was covered with siding and stripped off its shutters.
As usual, we lamented on the FB, Aleksandr tried to learn something about the house, but everything was in vain.
Not long ago he happened to be in that very street and found out the house is still in scaffolding but its shutters are back in place!!!
To say that we breathed with relief is to say nothing. The house is probably one of the most eye-caching ones, and its shutters take a place of pride among several thousand photos of my collection.
We never had a second thought about giving this Letter of Commendation to its owners, and Aleksandr gave it to them.
Эта запись также доступна на: Russian