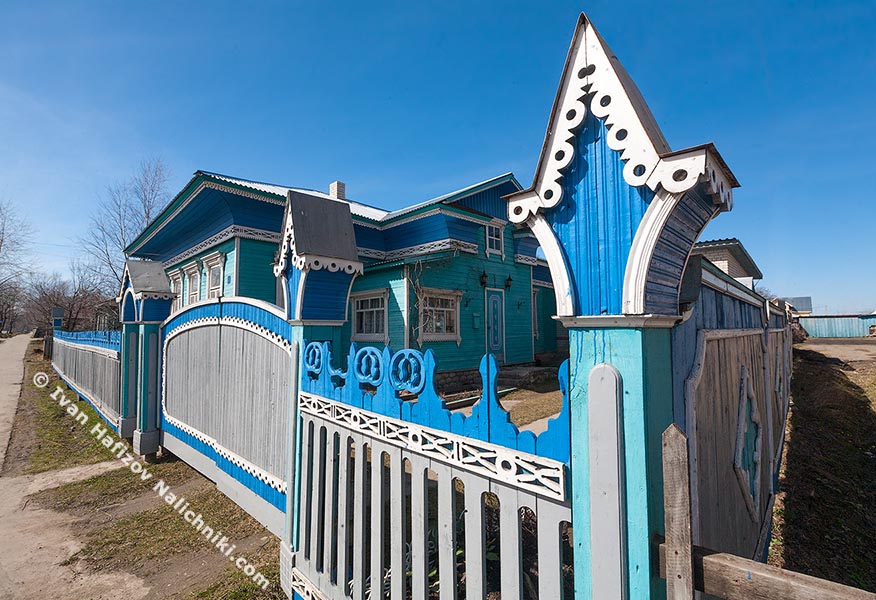 I just cannot stop wondering at the diversity of wooden houses and their details. Fencing of this outstanding house rather than its window frames is an absolute eye-catcher in this picture.
I discovered this turquoise – blue miracle in the town of Gryazovets, Vologda Oblast. And, I think, this kind of fence, with these tiny houses put over the pillars, is just unique.
It is also a rare case when I permitted myself to process the photo: cobweb of wires and two lamp poles ruined the view and prevented from admiring of this azure house and blue sky over it.
Generally speaking, the wires are The Big Evil. I cannot wait when someone invents method of wireless delivery of electricity, which will begin The Golden Age for photographers:)))
Эта запись также доступна на: Russian