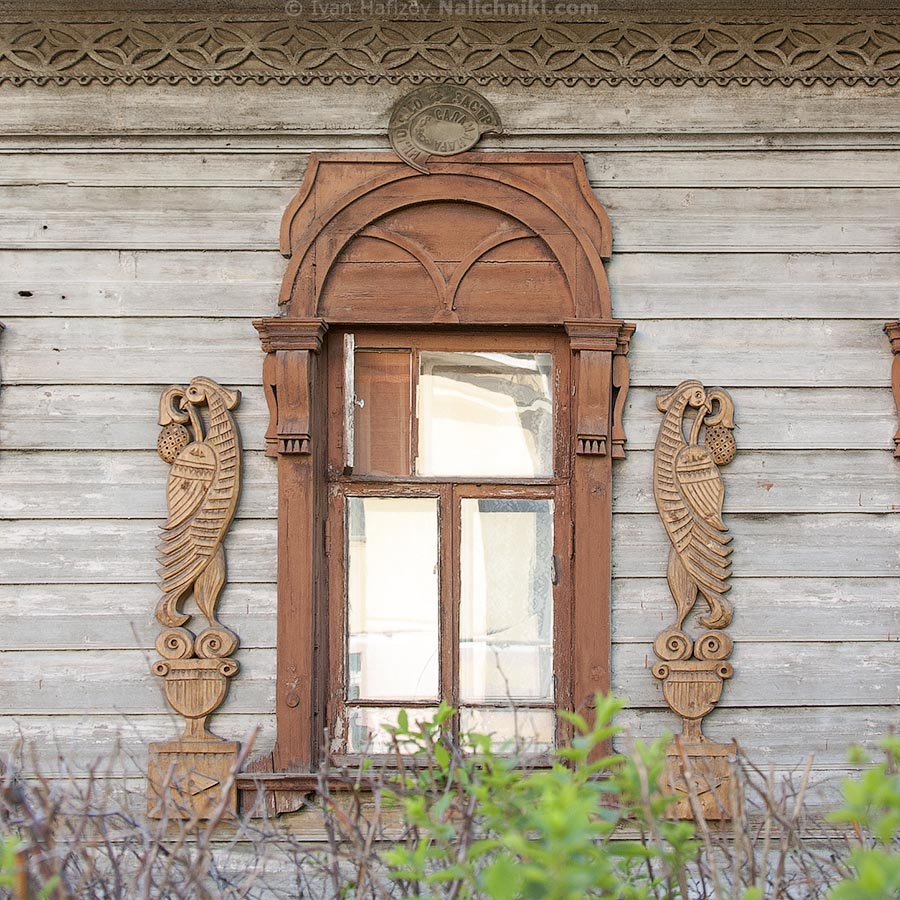 In addition to an unusual shape and two Phoenixes on its sides, this window frame from Kostroma has a noticeable metal plate above it. The plate belonged to Salamandra, insurance company existed in  Russian Empire. Unfortunately it does show the year. I saw only few plates like that one, all of them dated back to mid XIX century.
Companies dealing with fire insurance worked in Russia since early XIX century (1827), first in Tula and Poltava, and later in many other places.
TheSalamandrawas launched in 1848, and was one among the top ones.
By the time when Soviets came to power, 150 Russian towns had mutual insurance companies. It is interesting they did not cover any foreign risks but kept all their capital in Russia and invested it into upgrade and development of fire extinguishing systems, systems of early warning and improvement of their places.
Эта запись также доступна на: Russian