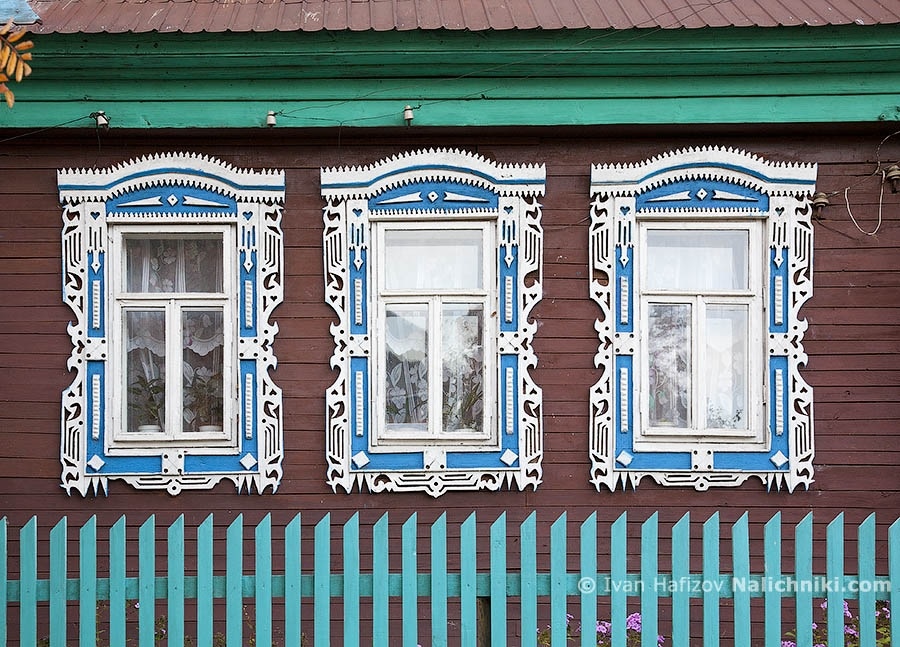 In my collection I've found windows with typical nalichniki from Chuvashia (One of Russian autonomous republic). This photo made in a village called Kugecy, that at about 15 kilometers from Cheboksary city.
You know when I've started making photos with nalichniki I decided to publish images on this web-site only from towns. At the same time I've had already made photos from this village, but since then I haven't showed those photographs even in the "Live Journal" Today I think it was a mistake: In Kugecy village lives at about 10 thousand peoples, and compare to
Mishkin , city or in Shatsk city lives only 6 thousand.
Эта запись также доступна на: Russian