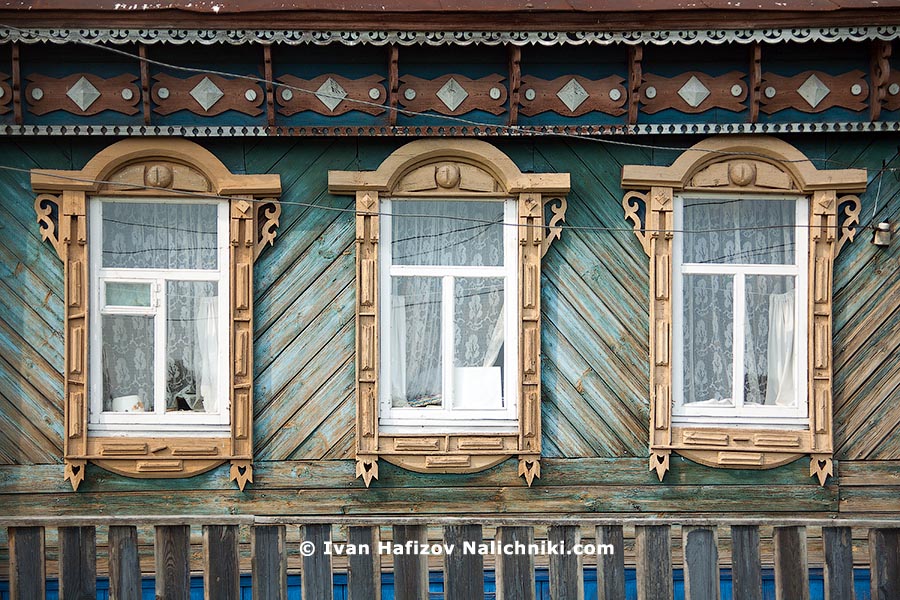 As long back  as in 2007 I happened to visit a small and almost unknown town of Navashino, Nizhny Novgorod Oblast where I had uttered that I was interested in the window frames.
By that time, I had photographed lots of Navashino windows, and my hosts were so kind as to bring me to a near-by village called Dedovo. The windows of the place were pretty good. Yet. it was only a couple of years later that it dawned on me how precious was the service they had rendered!
Dedovo is an absolutely unique village. It has only about a hundred houses, and almost each one has frames. They are not too intricate, but are in a very good condition. It was a nice surprise for me to know we still have villages like that one.
Эта запись также доступна на: Russian