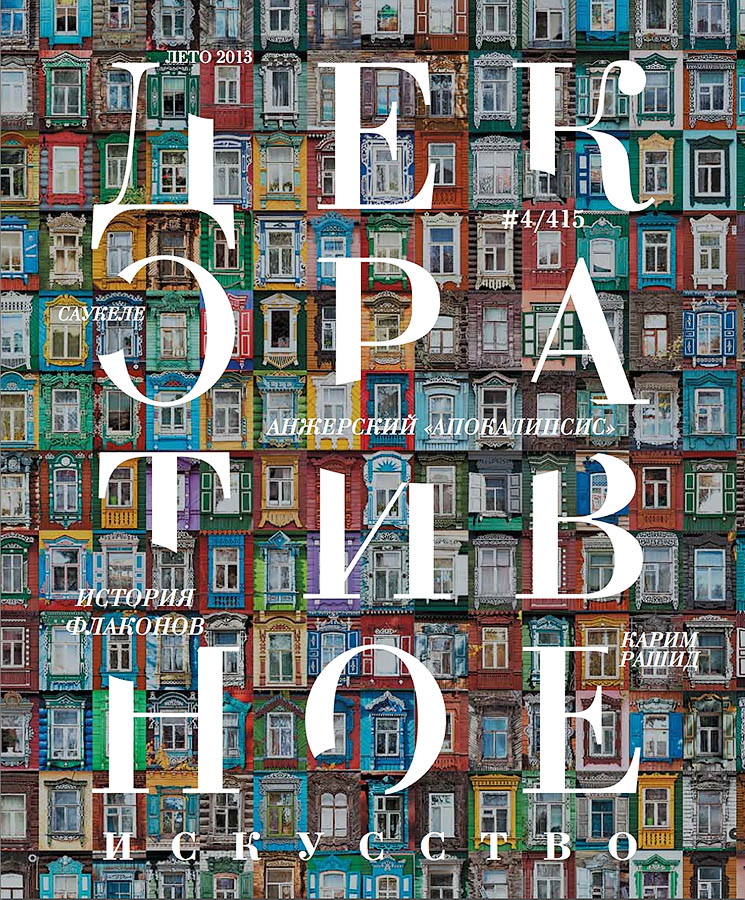 Russian magazine "Dekorativnoe iskusstvo" that had been published in Soviet Union since 1957 to 1993 years, and that resumed publishing in 2011 year – has it's new summer issue (the magazine publish once in a season) with my photos of wooden nalichniki!
For this magazine I've made a big photo collage with colorfull nalichniki from various Russian region – and this is result!
This publication also has an article with illustrations about ours museum of nalichniki :)
So if you know Russian, I'll recomend this for you!
Эта запись также доступна на: Russian