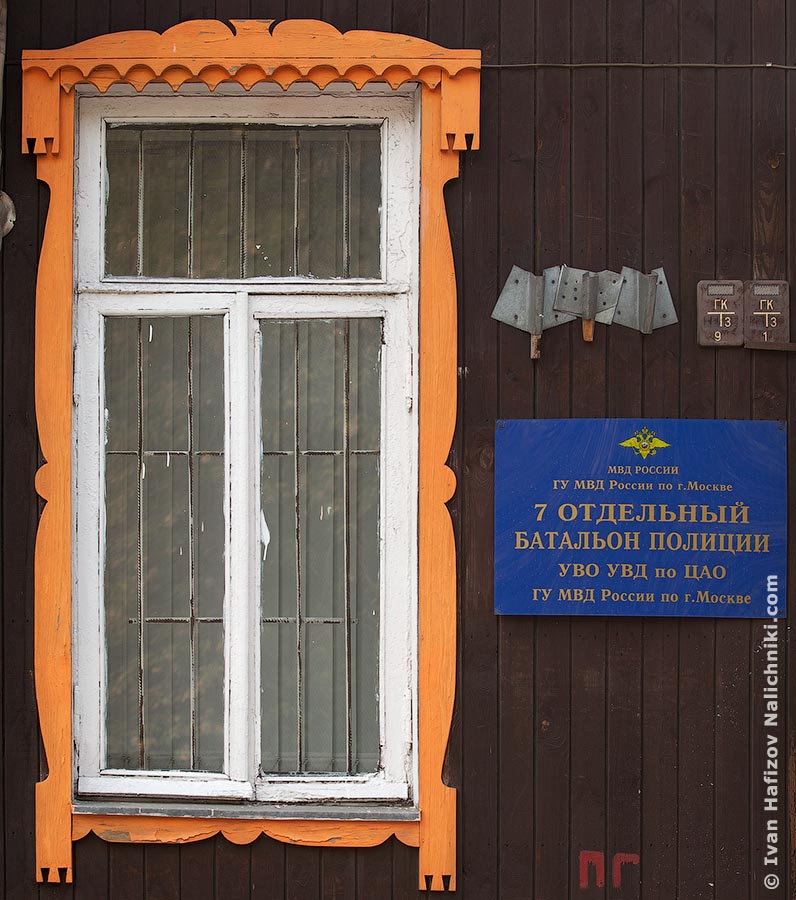 In addition to window frames at the building of Kostroma Registry Office and Alapayevsk Post Office, my collection has one more picture of a window frame in the government service!
This is a police window frame!
I found it at the building of the 7th Police Battalion for the Central  District of Moscow!
Though the window frame is rather simple, it was a bit of a challenge to shoot it…
By the way, this is the very first window frame from Moscow!
Эта запись также доступна на: Russian