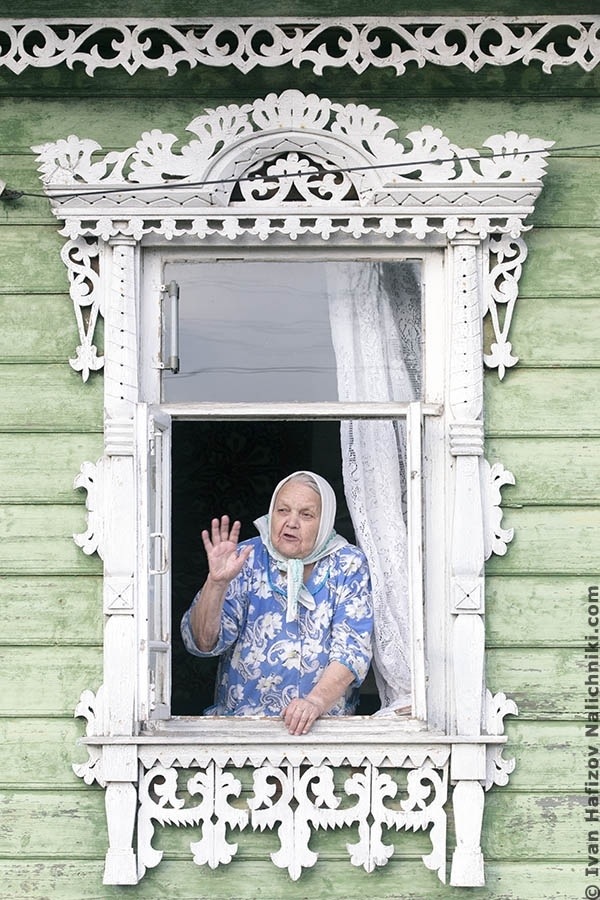 I am taking photos in Lyubim, a small town in the north-east of Yaroslavl Oblast. Suddenly I notice an old lady giving me a curious look from her window.
– Good afternoon. We are taking pictures of nice window frames and nice old ladies looking out of them. Could I take your photo, too? – I ask.
-Oh please, don't! I am now far from my best days, – she answers.
-But no! You are just a beauty! Your house is just nice, and you look so sweet in your window!
-Well, I am going to put on my scarf, then, –  she laughs.
She disappears for a while and looks a true beauty when she comes back:
-Ready now!
Эта запись также доступна на: Russian