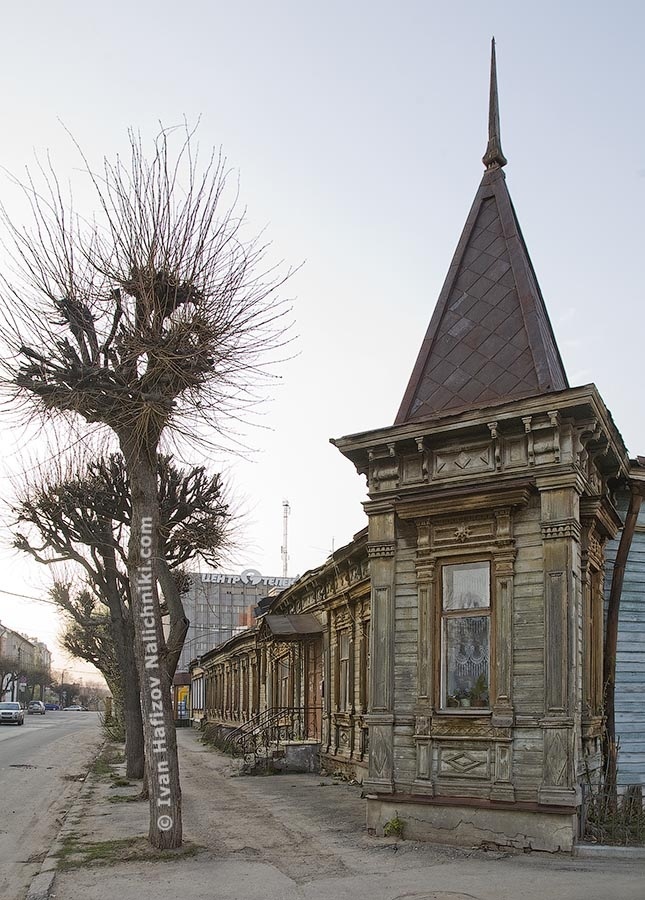 When you happen to take photos in small places, like it or not, you involve in communication: a woman comes out to ask a question, a man watches you from the distance, one more already knows, as he had a call from neighbors, and neighbors, in their turn, have been told by the boys whom you met five minutes ago.
In small towns and places, everything is ok with vigilance. It seems like people who live there rely on themselves only.
In the cities, starting from those of Ryazan size, sometimes you drop no word all day long: you can walk, take photos, do whatever you fancy (even paint at the walls of 100-year old houses; alas, this is a popular hobby) – you will hardly be stopped.
And hardly anyone will be able to tell you the story of the house, of the people who lived there, and of its age.
Эта запись также доступна на: Russian