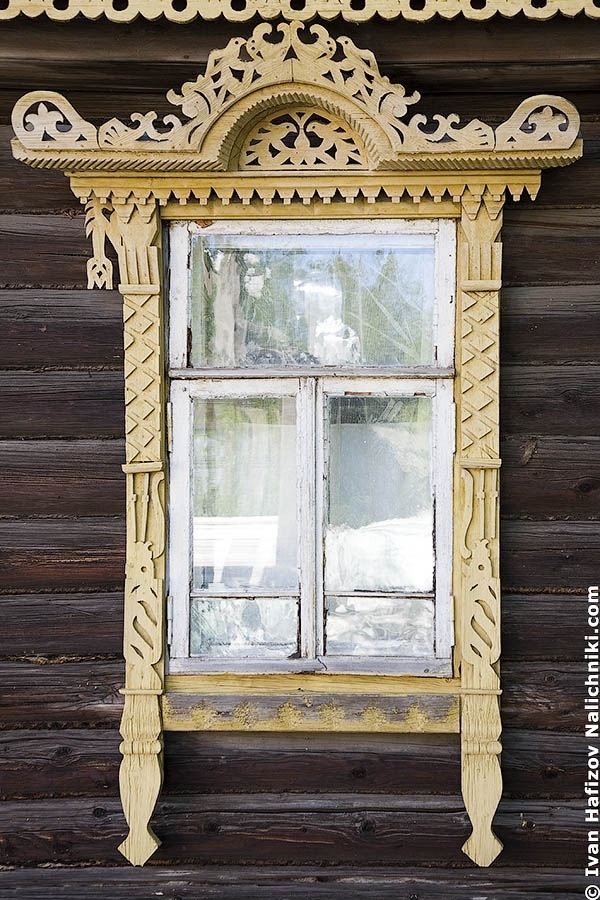 In a town of Vladimir Oblast, I had a talk with the descendants of a carver, who told me that he used to make window frames for old houses people had brought from villages.
Sometimes, he made them for a house previously built without window frames. Sometimes, he made them for a newly-built one. Window frame could follow similar patterns, as his customers has seen his works and commissioned something similar.
Is it of any importance?
It is. It proves that window frames, an element of the house carving, take their own course of development, independent of the houses. Which means they may be researched separately.
And this beautiful one is from Kostroma.
Эта запись также доступна на: Russian