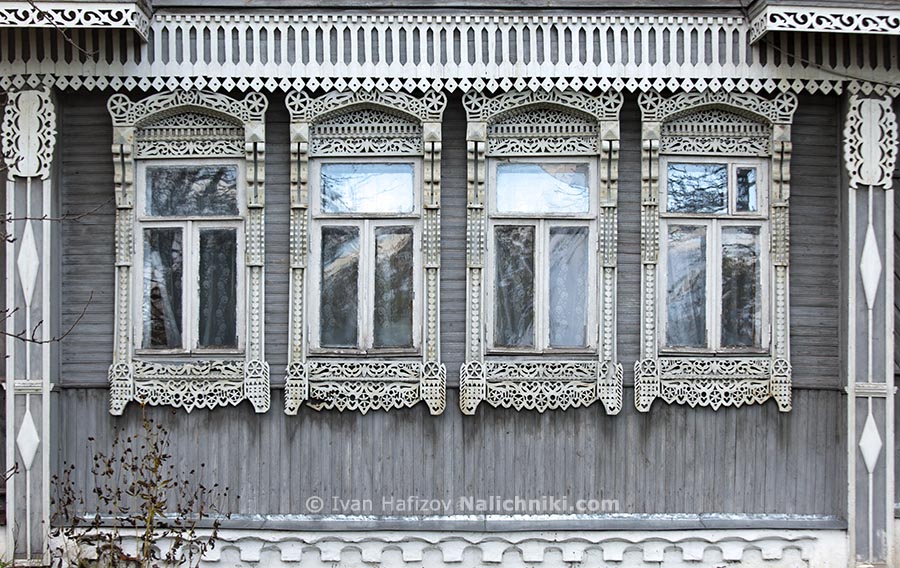 Today, I treat you with very unusual window frames from Shuya, Ivanovo Oblast.
First, there are four of them, not three, which is much more common. Second, they are grey, and the house is grey, and this is an absolute paradox both for Shuya,  and for Ivanovo Oblast..
And last, their pattern is entirely different from that of Shuya style, which means they were made by someone coming from a place I have not visited so far.
Эта запись также доступна на: Russian