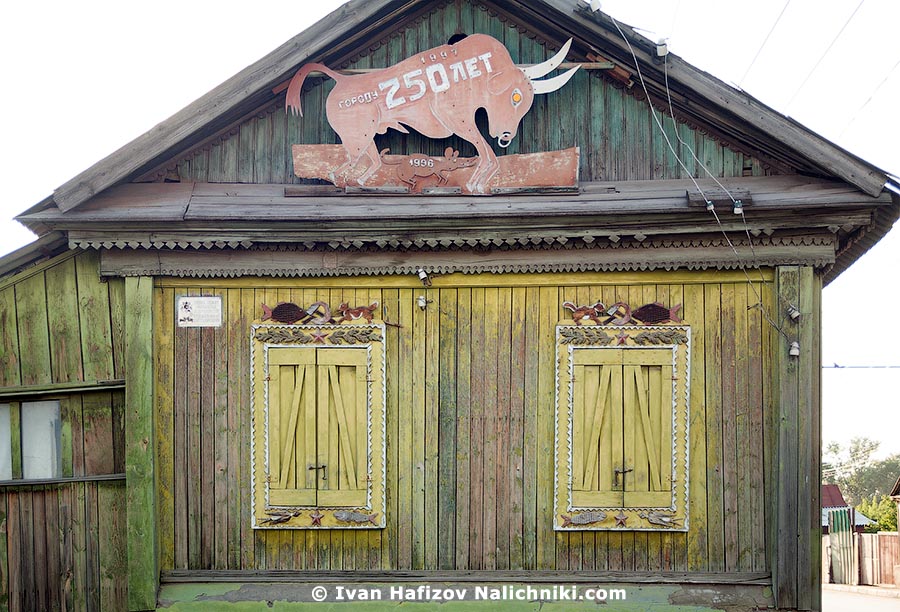 The owner of this house in Engels, Saratov Oblast, found the most unusual way for marking the coming of the year 1997. It presents the Bull (symbol of 1997) driving away the Mouse (1996).
Why  the top of window frames decorated with mouse and fish, a we've already discussed, and we had no idea :)
The plate offers no answer to this clue: it just informs a WWII veteran lives here.
Эта запись также доступна на: Russian