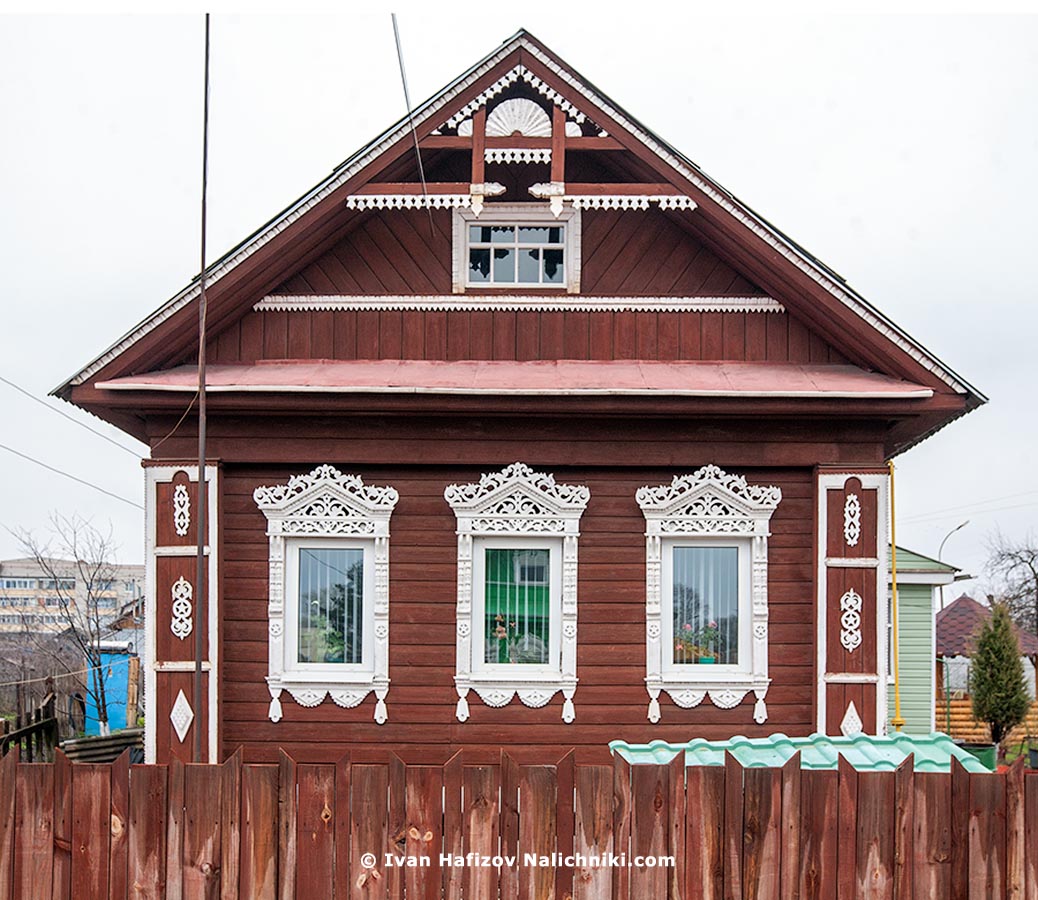 Enjoy this fabulous house standing in Gavrilov Yam of Yaroslavl Oblast!
Not only it shows off its rather eye-catching window frames; not only its sides are decorated with carved plates; but its fronton has a rather unusual and well-preserved decoration, too.
This type of décor, sometimes with a wooden arch added, is rather popular everywhere,
from the Petrozavodsk to the Cis-Baikalia.
Эта запись также доступна на: Russian