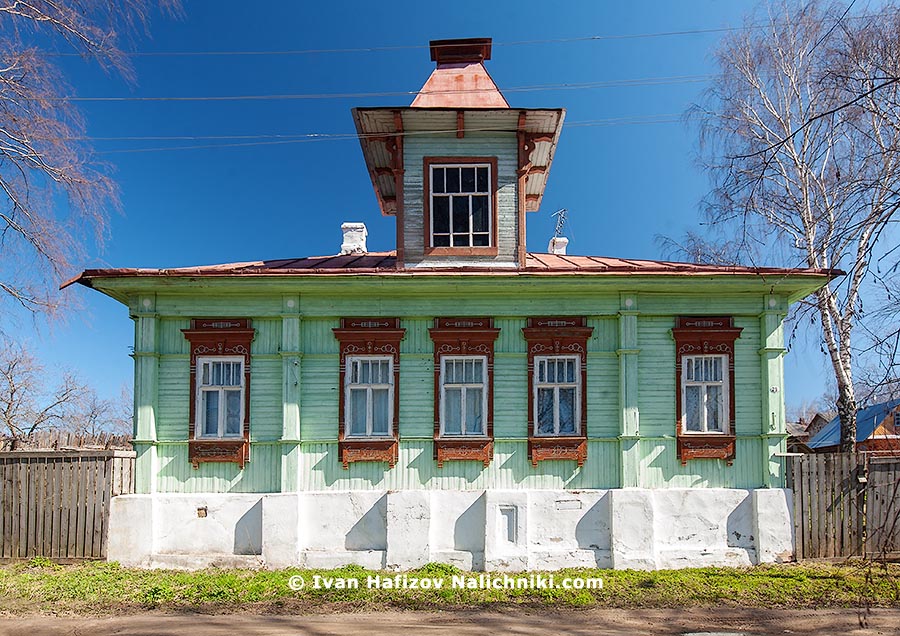 Three very similar houses stand at the elevated embankment of the Volga, in the Romanovo Side of the town of Tutayev.
All three have stone foundations and absolutely the same art nouveau window frames, though now they are painted in different colors.
All three before 1917 were owned by the same family, a father and his two daughters, according to some sources.
All three family members were shot in the turmoil events of 1917.
All three their houses have survived…
Эта запись также доступна на: Russian