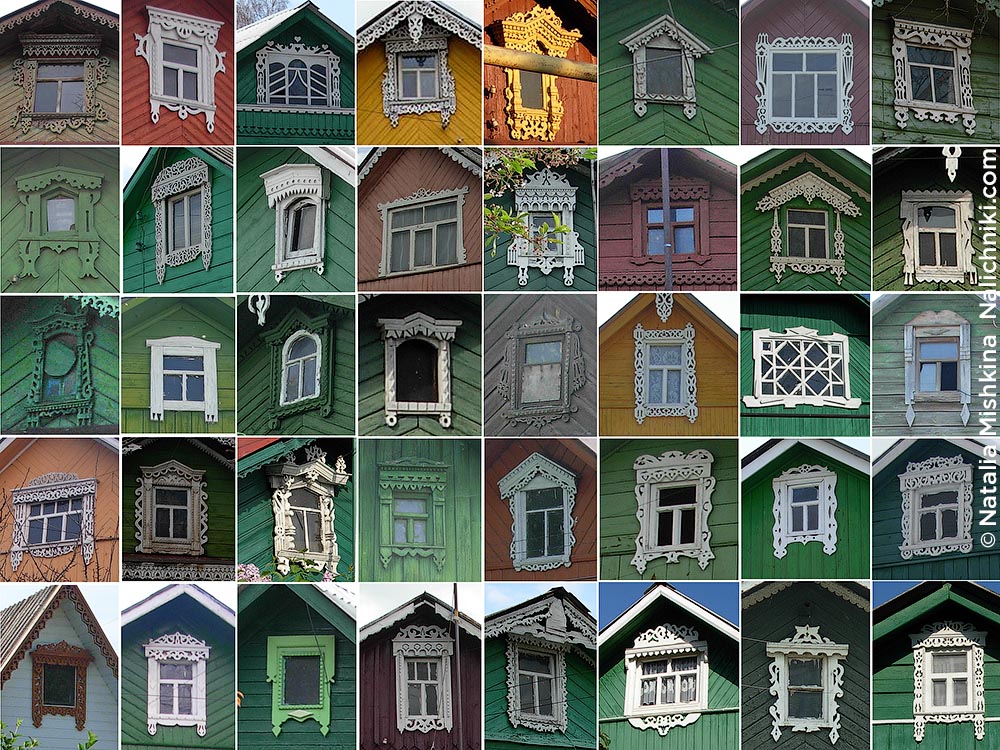 What you probably have noticed is that I almost never publish photos of other people.Yet, this is the case when one just must not to care about whatever rules and customs!!!
Because things like this happen only once in life!!!
All of a sudden, Natalia Mishkina sent me a mosaic of forty (!) attic windows from Michurinsk, Tambov Oblast.
It was that very Michurinsk, which once I had just passed through and contrived NOT to take a single picture of those windows.
The story of my going there is, in fact, the story about good luck. To begin with, I was in a rush, which was why I did not plan to visit the place. Yet, when in Tambov, I had realized that there was still some time before returning to Voronezh so I could use it to see Michurinsk. The only thing that made that matter difficult was there was only an hour and a half left before the sunset…
I was fortunate to catch a taxi whose driver did not mind to bring me to places abounding in window frames and then to drop me off at the station!
My hot temper set me up for the battle, and… you have seen its outcome:)))
The mosaic made of white-laced window frames from Michurinsk is now a pride of place here!
As for the attic windows, I just…failed to see them, because I did not bother to rise my head up, I regret to say.  So, the work Natalia have done is just invaluable.
Lots of thanks!!!
Эта запись также доступна на: Russian