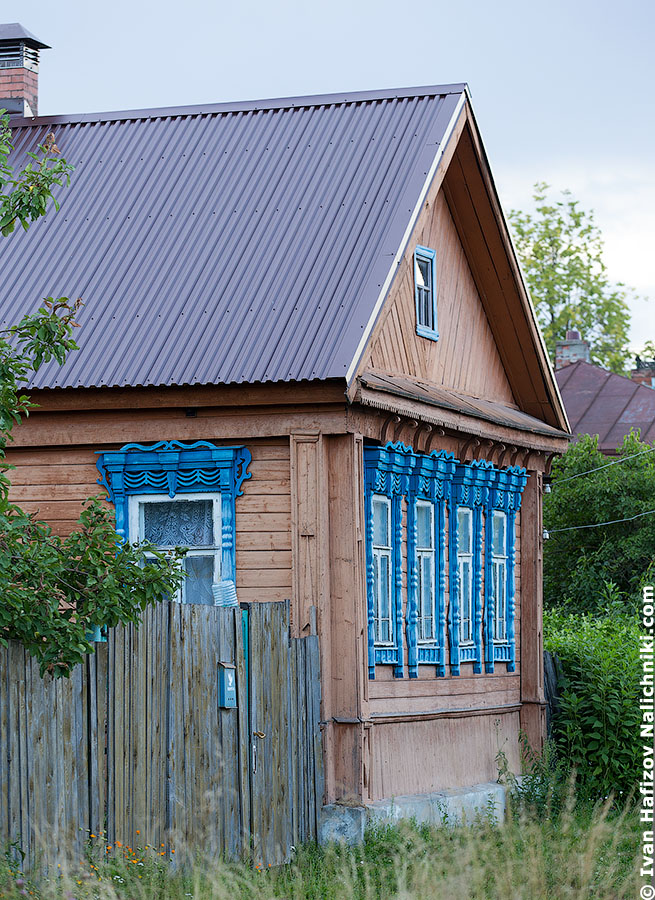 Historically, I take frontal pictures of window frames, though they impress most when photographed at an angle. It is almost hundred times that I have swallowed this bait: when you see a window frame compressed by a perspective you expect some incredible decoration! Yet, when you come closer, you find that yes, they are rather pretty but a far cry from what you thought then to be…
This is the case with this nice house from Sudogda, Vladimir Oblast.
One may think it is to be very cute. No, it is rather ordinary, whereas the ones of its kind are shabbier.
Эта запись также доступна на: Russian