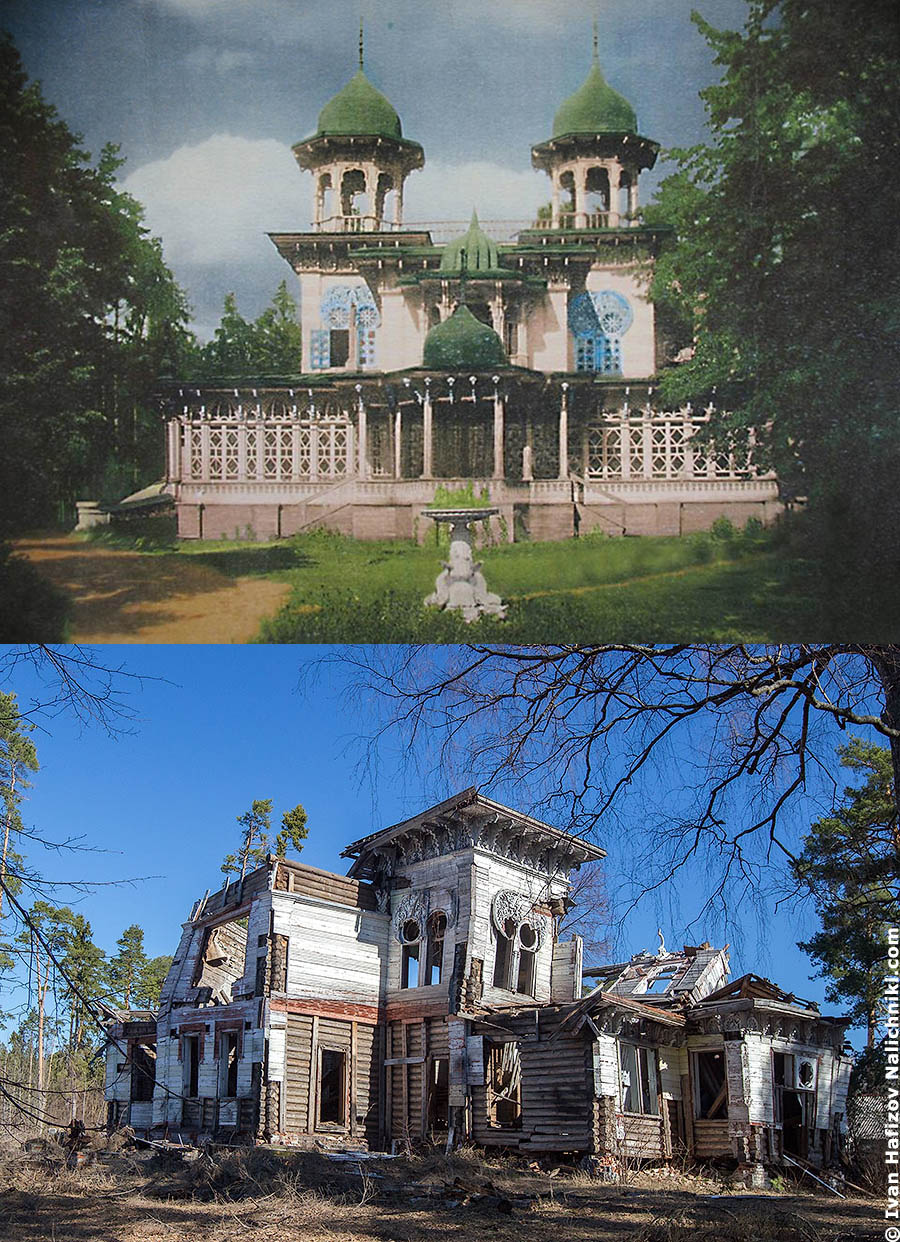 It is a sad thing to say, but both these photos show the same site – a mansion of the Merchant Sorokin.
Its history is quite curious: back in 1868, the house was a pavilion at a Nizhny Novgorod exhibition. Sorokin purchased it, then brought to Tutayev (Romanov-Borisoglebsk in those days) and put it there, straight at the bank of the Volga River.
For approximately fifty years, the place was its owner's country house. After the October,1917, it was turned into the summer camp for the children of the militiamen of the Yaroslavl Oblast. The result is that by early 1990s, the house had got rather dilapidated.
Эта запись также доступна на: Russian